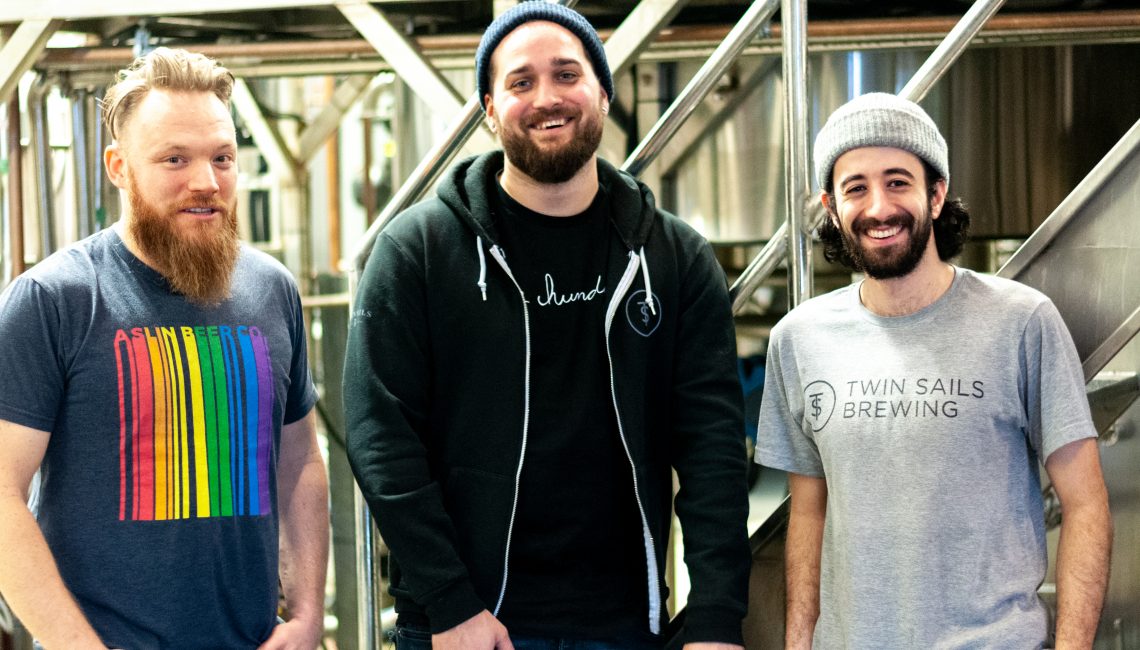 Bringing the Thunder – Twin Sails X Collective Arts Brewing
Collective Arts Brewing is located in Hamilton, Ontario. They are a craft brewery that aims to fuse the creativity of craft beer with the inspired talents of emerging artists and musicians. They feature limited-edition works of art on their beer cans and labels, and they work to make sure the liquid on the inside is as diverse and creative as the artists they profile.
Twin Sails Brewing Co Founder, Cody Allmin travelled to Hamilton last month to brew our first collaboration with Collective Arts; Hydro Thunder
'Hydro Thunder' is a monster storm of Citra and Simcoe hops. This hugely flavourful Double Dry-Hopped Double IPA shows off a thunderous amount the best tropical fruit and citrus flavours.
Artist: Booboo Tannenbaum
Collective Arts Head Brewer, Ryan Morrow recently made the trip out to Port Moody to brew our second Double IPA collaboration; Thunder Buddies.
This Double IPA was brewed with huge additions of flaked oats and flaked wheat. We then did a double dry hop with Vic Secret and Ekuanot Lupulin powder. The result is a pillowy soft mouthfeel with big notes of mango, pineapple and tropical fruit, finishing with just enough bitterness to balance things out.
Artist: Boxset Designs
We are looking forward to our double tap takeover at Darby's Gastown on Saturday March 2nd, where both collaboration beers will be featured!